For any assistance on Accessibility Room availability and Hotel facility information, Or for any special requests kindly contact Hotel +1 (928) 645-2406.
Welcome to the Rodeway Inn at Lake Powell, the right place for both business and pleasure travelers looking for Page, Arizona hotels. Stay at our popular brand-name hotel for convenience, simple and pleasing amenities and more. There's no better option in our area – and no better price available.
Select us over other hotels in Page, Arizona and benefit from our pool, playground, picnic area, restaurant, free wifi and free breakfast as well as free parking for vehicles of all sizes. Each room offers a balcony or patio overlooking our pool plus an array of in-room features and amenities to enhance your stay.
We're the right hotel near Page Municipal Airport and are also located within easy reach of more than 40 stunning national parks plus monuments and recreation areas. Additionally, our area features more than 1,900 miles of shoreline for water sports, boating and fishing. Specific attractions include touring Antelope Canyon, rafting along the Colorado River, views of Glen Canyon Dam from the Carl B. Hayden Visitor Center and more.
Stay with us at Rodeway Inn at Lake Powell for pleasing accommodations at a price low enough to fit into anyone's budget. We look forward to meeting and serving you here. Why not make a reservation now?
Looking for
Lake Powell hotels AZ
travelers can always rely on for a great price and excellent accommodations? For family travel that brings you to our part of Arizona, it certainly makes sense to stay in pleasing surroundings like ours – where there are plenty of amenities to satisfy everyone in your family or group. In fact, it makes true sense to stay at the best of the hotels available for the money, this respected Rodeway Inn. At our property, we provide everything you expect for value. You could say that we're the smartest selection in this part of the state no matter what. And we're right when you want Lake Powell hotels near Zion National Park too.
Looking for
Lake Powell hotels Page
business travelers find more than satisfactory for their needs? Perhaps you need the most affordable of the Page, Arizona motels for your dealings business in town – or have work to do in the surrounding area. When you elect to stay with us while conducting business, you're benefiting from one of the most accommodating hotels in the area and a place you can really trust. We'd like to be your first pick when you need a place to stay in this part of Arizona. Turn to us with confidence when you want a business hotel with ample amenities, exceptionally low rates and a well-maintained facility where you'll feel at home.
Looking for
hotels Antelope Canyon AZ
visitors can feel good about when on a budget? Seeking hotels near Horseshoe Bend AZ perhaps? For budget travel that brings you to our area, do the right thing and stay in pleasant surroundings where there's something for everyone to see and do. Yes, it makes sense to stay at the best of the hotels within your budget, and that's this Rodeway Inn for most travelers. At our affordable hotel, we offer everything you need for a great stay. That's why we're often called the smartest selection of hotels in the Page area no matter what brings here. In fact, we're perfect when you want a value-priced place to stay near the many state parks.
Are you seeking the most affordable
hotels near Horseshoe Bend AZ
but are concerned about your safety? Rest easy. You shouldn't be concerned in this safe area. Let us be your pick of Page area motels. When you need to visit our part of Arizona, staying with us at our Rodeway Inn hotel is a sensible idea sure to lead to great value, amazing comfort and the safest stay you can imagine. We take great pride in being a quiet, pleasant and cozy option where you can relax in peace, sleep well and wake up to a great morning. Why not reserve a room now and stay with us? It's a good idea.
Don't miss these things to see and do in the Page, Arizona area:
Horseshoe Bend is a historic park that features hiking opportunities and is overflowing natural beauty.
John Wesley Powell Museum showcases a local pioneer whose story you must know if you want to understand this area.
Glen Canyon Dam Overlook offers a short trail that allows you remarkable views of the dam and so much more.
Lower Antelope Canyon is a scenic slot canyon that you can visit by arranging a tour.
View Hotel Tour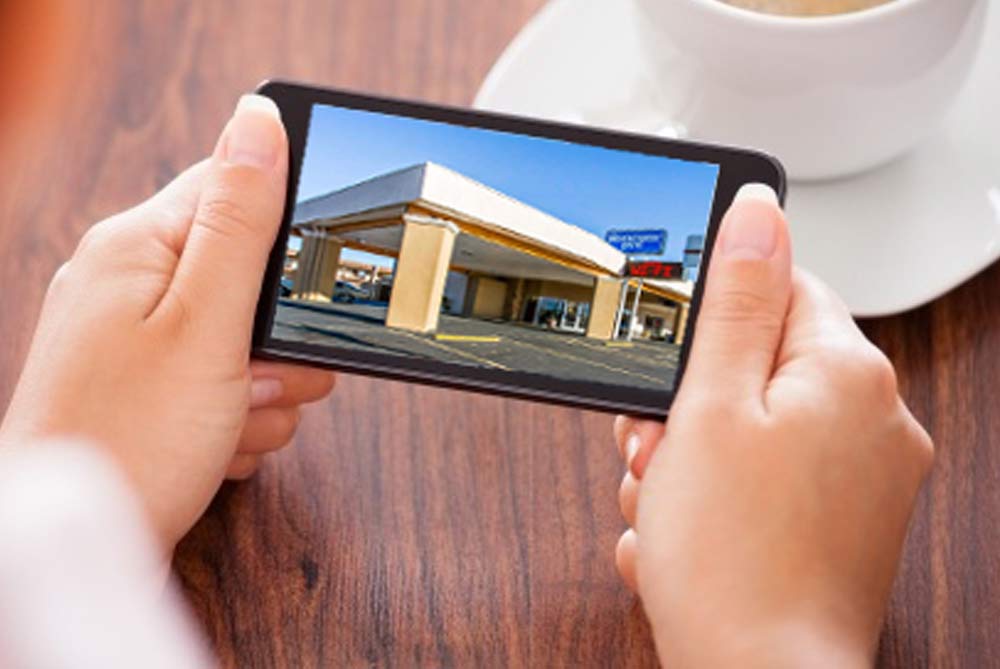 Hotel Location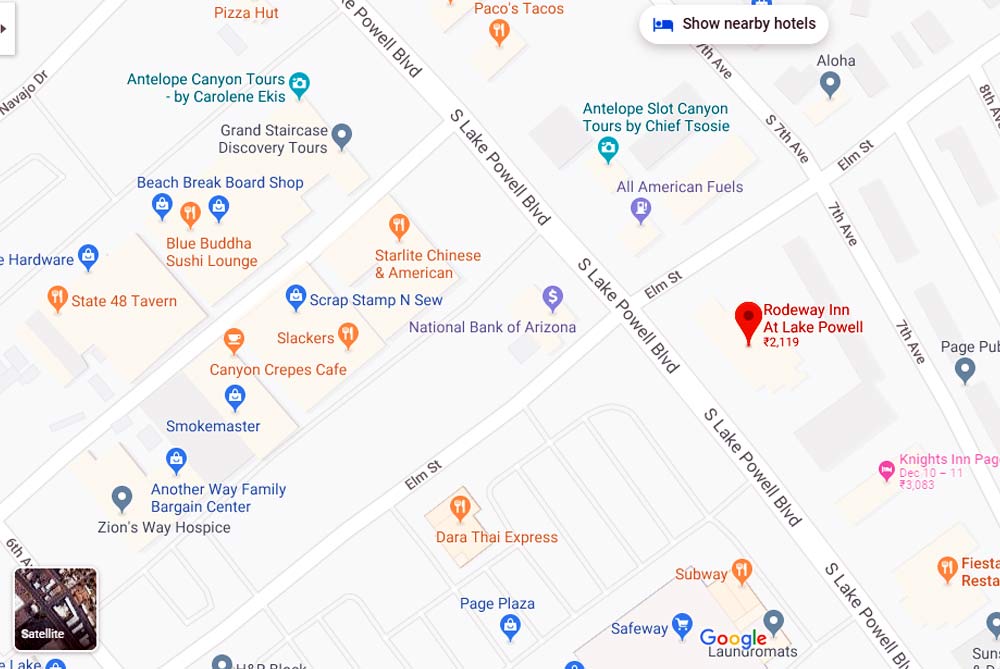 Hotel Policy